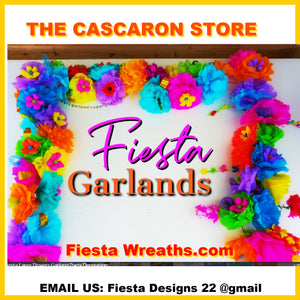 Fiesta San Antonio Event Planner Decoration Designers. We Transform your event into the most beautiful fiesta in San Antonio. We Design Fiesta Backdrops, Props, Large Display Decorations, Wreaths, Garlands, Table Centerpieces, Fiesta Gift Bags Stuffers, Indoor & Outdoor Fiesta Displays for all your fiesta 2024 Events and Party. 
 San Antonio Fiesta Large Backdrop Display prop. Our team creates beautiful San Antonio displays and props for your event, party, convention and grand opening. We design large displays, backdrops, props and full event decorations for all your event planners, marketing, brand promotion, corporate, companies, stores, restaurant and promotion companies. Contact Us Today: Email Us: fiestadesigns22@gmail.com or call us (210) 279-1889
We create and design the best event backdrops, displays, props in San Antonio, Tx. Our team decorates with passion and love designing for your special event, store grand opening, convention, gala, company party and much more. We design to your theme but Fiesta is our specialty in San Antonio. Let us create amazing outdoor tree's hanging displays and fiesta decorations your guests will be impress. Give them something to remember your event by and let our experts make that happen for you. We custom decorate your event to wow your audience. Contact Us today! Email Us: fiestadesigns22@gmail.com 
 Our fiesta wreaths are design to impress! Buy your fiesta wreath for your special fiesta party, event or store decoration. This fiesta front door wreaths are the best in San Antonio. 
Our Fiesta Garlands are #1 award winners in San Antonio Festivals and we design to make your event or party more amazing. Call Us: (210) 279-1889 our website is: www.fiestawreaths.com
We prepare to make your upcoming fiesta event or party more amazing. Please schedule with one of our fiesta decoration professionals to design you an amazing display decorations for your special event, party, convention, celebration, grand opening, company anniversary, festival or gala.
Call Us Today (210) 279-1889